The effective way to enhance the security of your WordPress site is to modify the default login URL. This makes it more difficult for hackers to access your admin panel, lessening the likelihood of unauthorized access and potential security breaches. In this guide, we will demonstrate how to change your WordPress login URL in just 5 simple steps.
Why Change Your WordPress Login URL?
The default WordPress login URL is usually set to something like "example-abc.com/wp-admin" or "example-abc.com/wp-login.php." While these URLs are easy to remember, they are also well-known to hackers. Changing the login URL adds an extra layer of security because it makes it harder for malicious actors to find the entrance to your site's admin area.
Step-by-Step Guide to Changing Your WordPress Login URL
Step 1: Backup Your Website
Before we start requesting to create a backup. You can use a WordPress backup plugin or your hosting provider's backup service. This ensures that you can restore your site if something goes wrong during the process.
Step 2: Install a Plugin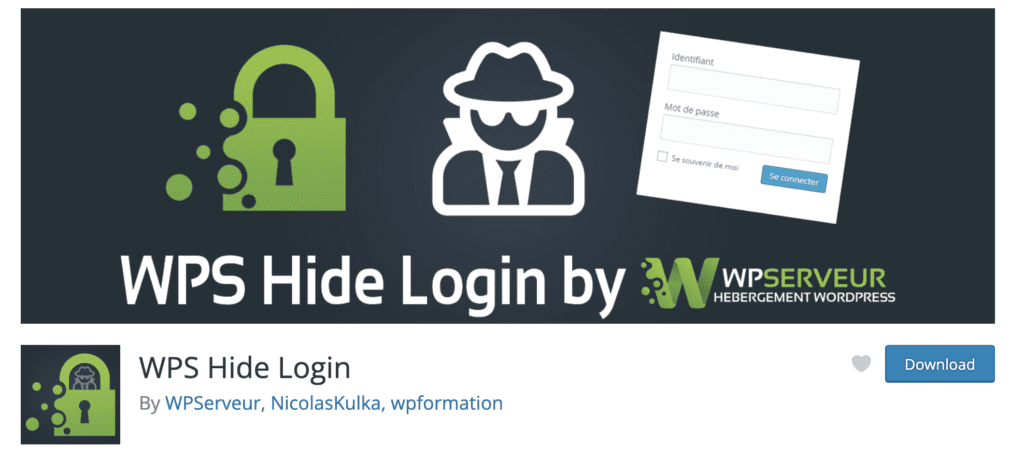 To change your login URL, you'll need to install a WordPress plugin. There are several plugins available for this purpose, but one of the most popular and user-friendly options is WPS Hide Login.
Log in to your WordPress dashboard.
Navigate to Plugins => Add New
In the search bar, type WPS Hide Login or check the link mention above.
Now Install and activate it
Step 3: Configure the login URL in Plugin

Once the plugin is activated, go to Settings => WPS Hide Login to configure it.
In the Login URL field, enter your desired custom login URL. Make sure it's something unique but easy for you to remember.
Click the Save Changes button.
Step 4: Test Your New Login URL
Now that you've changed the login URL, it's time to test it. Log out of your WordPress admin panel and try logging in using the new URL you set. If everything is working correctly, you should be able to access the admin area as usual.
Step 5: Bookmark Your New Login URL
To make your life easier, it's a good idea to bookmark your new login URL. This way, you can quickly access the login page without having to remember the custom URL.
By using a plugin like WPS Hide Login, you can make it significantly harder for unauthorized individuals to access your admin panel. Remember always to keep your plugins and WordPress core up to date for the best security practices. With these steps, you're taking a proactive approach to protect your site from potential threats in the ever-evolving online world. Stay safe and secure!