When it comes to technology, it's important to prioritize your real Snapchat friends over AI. However, Snapchat's new feature, 'My AI,' seems to be dominating your chat. The good news is that you can use these effective methods to regain the attention of your closest friends.
Snapchat recently rolled out the 'My AI' feature, initially reserved for Snapchat+ subscribers but now available to all users. Positioned at the top of your chat, it harnesses the power of AI to respond to your queries. However, there's a catch – only Snapchat+ subscribers can bid farewell to it.
If you're not keen on shelling out a monthly subscription fee, you'll need to make peace with My AI for now.
Here's a step-by-step guide for Snapchat users to remove My AI from the top of their chat.
Open the My AI chat and click on the MY AI Name
After that Scroll Down and Tap on Report this Account option
The report screen will get open select the option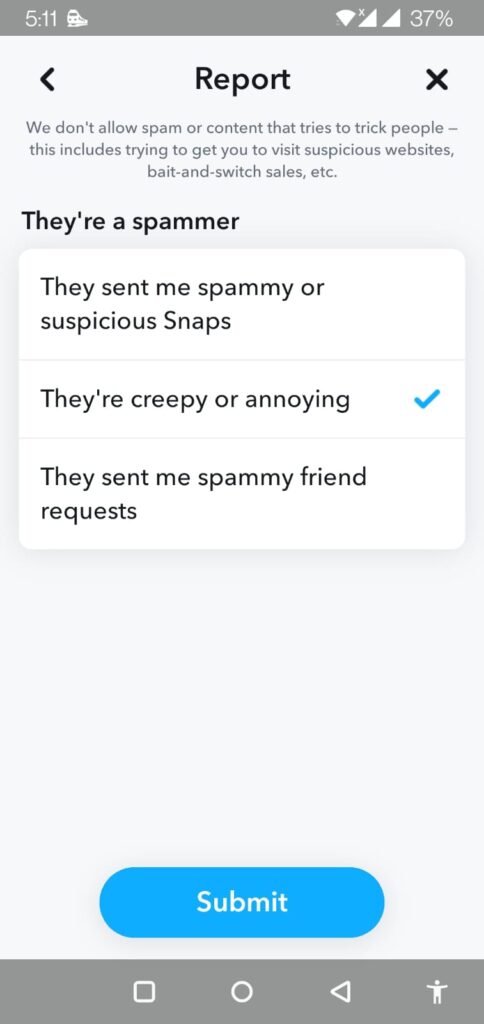 After completing these steps, My AI will no longer dominate the top of your chat list.