what is webp?
Webp format is an image format saved with extension .webp. Webp is developed by Google for web graphics. It is developed to reduced image file size without losing the image quality. webp images can be downloaded more faster than jpeg images.
Webp Browsers Support

Webp browsers support reference link: https://caniuse.com/#feat=webp
We have tested this on some websites. webp supports chrome, Mozilla and some famous browsers. webp format not working in the safari browser. iPhone users use a safari browser so when websites loads they can't able to see webp images in iPhones and in chrome images will work.
How to convert jpg/png images into webp format:
You can use a tool to convert jpg/png images you can convert multiple images at the same time using this tool
https://image.online-convert.com/convert-to-webp
PSI (PAGE SPEED INSIGHTS) Suggestions:
As you can see below screenshot of PSI – Serve images in next-gen formats it says you need to convert or upload webp files on the website which means faster downloads and less data consumption page speed.

HOW TO MAKE WEBP FILE WORK IN SAFARI BROWSER?
Well, currently it's not possible for users to show webp format in the safari browser. so you use a script I have added it on my codepen account below I have added the code or use a picture tag to display png/jpg images to safari browser and webp to supported browsers.
HOW TO IMPLEMENT IT ON YOUR WordPress WEBSITE?
For WordPress users here is the best plugin which you can use to convert jpg/png images to webp format
Plugin URL: https://wordpress.org/plugins/webp-express/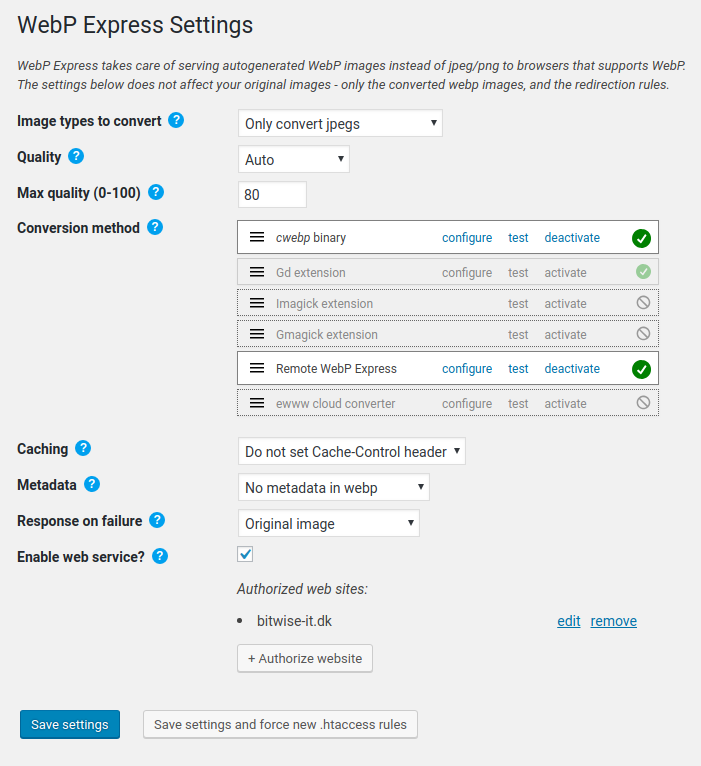 Check these plugin screenshot settings and apply changes.